Programs During School Hours
Our coaches come and play onsite at participating schools, and bring the fun and excitement of our program every single week. This program is primarily designed for players ages 2-5, but older players are welcome! Parents of players in participating schools are invited to register now using our Registration Form. Just be sure to pick your school, and the rest is made easy! We play at your school during the day, so you don't have to worry about an extra car-ride.
Our Current School Partners

Creative Critters - Toano Location
3701 Rochambeau Drive, Williamsburg, VA 23188
Creative Critters is a teacher-founded and family-owned learning center 15 years in the making! With multiple centers now open in the Virginia Peninsula region, they are a powerhouse of education for young learners.
The Little Lions Club is thrilled to be a partner to such a cornerstone of the Virginia Peninsula's young families!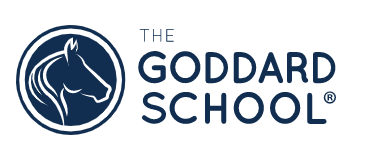 The Goddard School - Williamsburg
4280 Casey Blvd, Williamsburg, VA 23188
Since 2009, The Goddard School of Williamsburg has been providing excellent service and care to young families in the Peninsula community!
We're delighted to partner with their school and bring our brand of fun-based soccer directly into the classroom.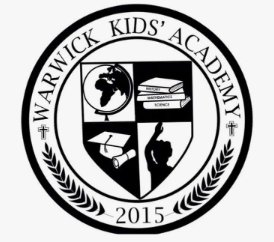 Warwick Kids' Academy - Newport News
9288 Warwick Blvd, Newport News, VA 23607
Warwick is one of the most outstanding preschools in Newport News, with a storied half-century long history of providing excellent early education to Virginia's youth.
We're proud to join them in their mission to raise the standard of our youth on the Peninsula!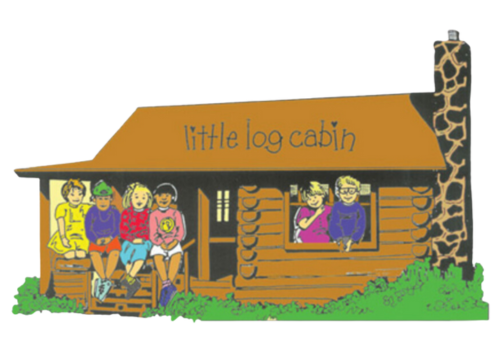 Little Log Cabin - Yorktown
8640 George Washington Mem Hwy, Yorktown, VA 23692
Under the shade of tall old trees blowing in the breeze, the Little Log Cabin's little log cabin houses the happiest preschoolers in Yorktown!
They provide superb care to their kids, with plenty of playground space available for plenty of soccer (and non-soccer) related activities!
Their curriculum is based on what is most important to the family - wholesome, life-affirming lessons taught in a fun way to educate and prepare our next generation for the world.

We Love Kids - Newport News
699 Brick Kiln Blvd, Newport News, VA 23602
We Love Kids is one of Newport News' premier pre-k through grade schools. Their gorgeous facility has the perfect fields for the Little Lions to come out and play, and their staff and administrators are the friendliest people you'll meet!
The Little Lions Club is proud to call them a partner school!
And if you're lucky enough to have a 2-11 year old in the Newport News area, check them out! They even have a ball pit!!


Williamsburg Campus Child Care - Williamsburg
113 Grigbsy Dr, Williamsburg, VA 23185
Williamsburg Campus Childcare provides top notch daycare to William and Mary staff, students, and affiliates.
Their idyllic school is located in the heart of the William and Mary campus where students play and learn all day long in a safe and enriching environment!

Providence Classical School - Williamsburg
6000 Easter Cir, Williamsburg, VA 23188
Providence Classical is a faith-based JK-12 school with a focus on academic excellence. Their mission is to bring upstanding citizens into the world who can work hard, play hard, and live according to their faith in Christ.
We are so excited to partner with Williamsburg's best classical school!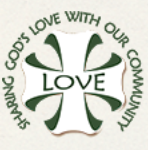 Resurrection Lutheran Church & School - Newport News
765 J Clyde Morris Blvd, Newport News, VA 23601
Resurrection is a Christ-centered program with an emphasis on educating the whole child: mind, body and spirit. Their goal is to raise up their student-body to be prepared for life (and Kindergarten)!
We're thrilled to join yet another fantastic Newport News school in our mission to bring soccer-based fun to Virginia's kids!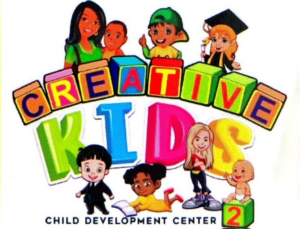 Creative Kids CDC 2 - Williamsburg
8582 Pocahontas Trl, Williamsburg, VA 23185
When we first arrived at Creative Kids, we were stunned by the natural beauty of their location. There, nestled amongst the trees, is a group of the happiest kids and kindest teachers you'll meet!
If you or a loved one is a Creative Kids family, you know that Mrs. Tracey is one of the warmest business owners in the Peninsula. She welcomed us with open arms, so we're thrilled to partner with this awesome school!
The afterschool program is designed for players ages 6-12. Experienced coaches focus on developing individual skills in a group format, followed by daily games.
Classes cover one skill per week (passing, shooting, dribbling, goalkeeping) throughout the program. Players will participate in 1-2 drills and then be broken up weekly into teams for Round Robin style tournament play.
Experience is not required and the program is designed to develop beginner level skills. If your school offers this program, don't hesitate to reach out and ask any questions before signing up!
We are always adding new schools. Want to see our program in your school?
Whether you are a parent of a preschooler, or a school administrator, contact us now to request the Little Lions Club in your preschool.